Tailor made service

ACRY-Point has been engaged in the development and production of high spec screen for racing teams.
MOTO-WORKS.JP is sole representative for the ACRY-Point's international clients.
We MOTO-WORKS.JP and ACRY-Point as a team, have experience in developing and supplying special screens to MOTO-GP racing teams and world superbike teams.  
Now we are expanding our service to create tailored screens to bike builders and custom shops specialized in street bikes around the world. (MOQ=20 pcs or more)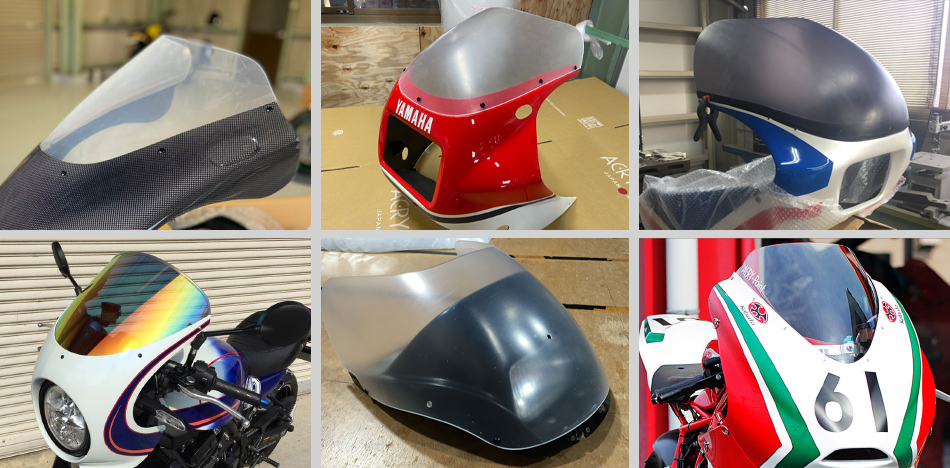 1. Easy order

You choose base screen from ACRY-Point product line.
We offer your original screen with different screen height and length.
2. Custom order

You send your cowling to Japan. We make a just fit screen with your request, and return them (Screen and the cowling) .
3. Product Development

You send your original products or CAD data of the bodywork of the developed vehicle and we create the suitable screens with optimal specifications according to the body shape.


Contact / Order

Please contact us about anything related to Moto-works.